My Blog
Posts for: November, 2017
By Rebecca Mooar Kelleher, DDS
November 18, 2017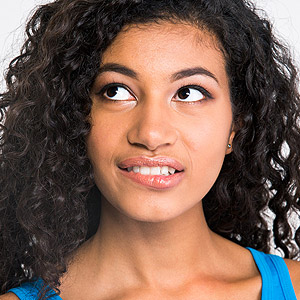 Biting the inside of your cheek is high on the list of minor but painfully irritating occurrences like paper cuts or tongue scalding from hot coffee. A mouth bite, though, has an additional tormenting feature — there's a good chance you'll bite the same spot again.
This kind of repeated mouth injury results in an enlargement of the soft tissue that has been traumatized. They're often diagnosed and referred to as a traumatic fibroma. When you bite your cheek, lips or tongue, you create a small wound that usually heals quickly. This healing process, though, can be interrupted if you bite the area again, which can then cause excess scar tissue to form.
The fibrous scar tissue, made up of a protein called collagen, is similar to a callous. You can often feel it with your tongue — a knot of tough skin that protrudes from the otherwise flat cheek wall. Because of this prominence, it tends to get in the "line of fire" during eating or biting, so you'll bite it again — and again. If this cycle continues, then even a more prominent scar tissue forms that you're more likely to bite again.
The wound will heal most of the time, unless you continually bite it. If it becomes a nagging problem, we can surgically remove the lump. After numbing the area with local anesthesia, we'll either use a laser or scalpel to remove it. The area is easy to fix and will flatten out the cheek surface. The entire procedure takes fifteen minutes or less and in a few days to a week you won't even notice it had been there.
While the vast majority of these lesions are harmless, it's still standard protocol to biopsy the removed tissue: a pathologist examines it under a microscope for cancer cells. This is a routine part of any medical practice and not a cause for alarm.
If you've had a lump for awhile that you always seem to be biting, see us for an examination. With a simple procedure, we may be able to remove that irritation once and for all.
If you would like more information on treating mouth lumps and other sores, please contact us or schedule an appointment for a consultation. You can also learn more about this topic by reading the Dear Doctor magazine article "Common Lumps and Bumps in the Mouth."
By Rebecca Mooar Kelleher, DDS
November 03, 2017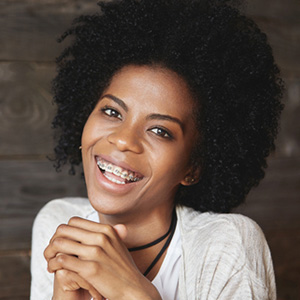 Wearing braces takes time, but if all goes well the changes to your smile will be well worth it. In the meantime, though, you'll have to contend with one particular difficulty—keeping your teeth clean of disease-causing, bacterial plaque.
Don't worry, though—while keeping dental disease at bay with braces can be challenging, it is doable. Here are 4 tips for minimizing your chances of tooth decay or periodontal (gum) disease during orthodontic treatment.
Eat less sugar. Like any living organism, bacteria must eat—and they're especially amenable to sugar. The more they have access to this favorite food source, the more they multiply—and the greater your risk of tooth decay or gum disease. Eating fewer sugary foods and snacks and more dental-friendly ones helps restrict bacteria populations in your mouth.
Brush thoroughly. Brushing with braces can be difficult, especially in areas blocked by orthodontic hardware. You need to be sure you brush all tooth and gum surfaces around your braces, including above and below the wire running through the brackets. A soft multi-tufted microline bristle brush is a good choice for getting into these hard to reach places. Brushing around braces takes more time, but it's essential for effective plaque removal.
Use flossing tools. Flossing is important for removing plaque from between teeth—but, unfortunately, it might be even more difficult to perform with braces than brushing. If using string floss proves too daunting consider using a floss threader or a similar device that might be easier to maneuver. You can also use a water irrigator, a hand-held device that sprays water under pressure to loosen and flush away between-teeth plaque.
Keep up regular dental visits. While you're seeing your orthodontist regularly for adjustments, you should also see your general dentist at least every six months or more. Besides dental cleaning, your dentist also monitors for signs of disease and can prescribe preventive measures like antibacterial mouth rinses. Of course, if you see abnormalities, like white spots on your teeth or red, puffy or bleeding gums, contact your dentist as soon as possible. The sooner a problem can be addressed the less impact it may have on your orthodontic treatment and overall oral health.
If you would like more information on caring for teeth and gums while wearing braces, please contact us or schedule an appointment for a consultation. You can also learn more about this topic by reading the Dear Doctor magazine article "Caring for Teeth During Orthodontic Treatment."